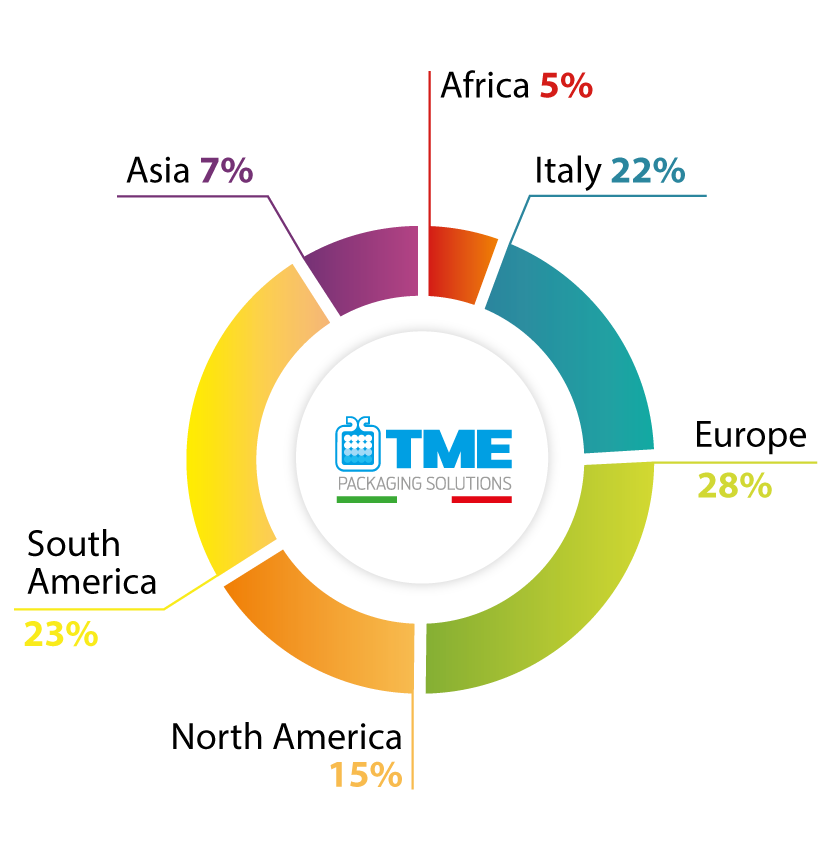 In 40 years of business, TME is recognised and appreciated on increasingly vast markets. The company has sold and installed over 1400 packaging systems worldwide. The reference market is the foodstuff market, in particular coffee, but thanks to its flexibility TME is capable of manufacturing custom-made lines for all markets requiring highly technological packaging.
Multinational companies, as well as craft industries, find that TME is an attentive and competent partner that is familiar with the characteristics and problems of their production.
TME can provide its systems on all five continents. The path to internationalisation began in the mid 1980s and has constantly evolved thanks to the opening of sites in the North America and Brazil, without forgetting the agents and service network around the world.